ANALISIS PENGETAHUAN MENGENAI HIV/AIDS DENGAN SIKAP WARGA BINAAN TERHADAP ODHA DI LEMBAGA PEMASYARAKATAN
Keywords:
HIV/AIDS, Pengetahuan, Sikap , Warga Binaan , Lapas
Abstract
Background: HIV/AIDS problems in penitentiary very complex, knowledge of HIV/AIDS and risk behavior and stigma for the guidance people with HIV/AIDS. The research was conducted in Lembaga Pemasyarakatan Klas II A Yogyakarta. The study was conducted for the purposes of HIV / AIDS prevention programs related to the palliative nursing care program for assisted people with HIV / AIDS. Objective: This study aims to determine knowledge about HIV / AIDS and the attitudes of the assisted members. Methods: The design used in this study is a quantitative study with an analytic survey method, cross sectional approach. Result: The knowledge of the assisted members about HIV / AIDS was in the medium and high categories, but half of the respondents still had a negative attitude towards the assisted people with HIV / AIDS. There is a relationship between the knowledge of the assisted members about HIV / AIDS and the attitude of the assisted residents with HIV / AIDS, but the strength of this relationship is weak. Conclusion There is a positive relationship between knowledge of HIV / AIDS and attitudes of the inmates regarding people with HIV / AIDS.
References
Alwi, AM; Wilopo, SA dan Wahyuni B (2015), Evaluasi Program Pencegahan HIV/AIDS di Lembaga Pemasyarakatan (LAPAS) Kelas I Makassar, Provinsi Sulawesi Selatan
Apriani, fitri (2016) Faktor-faktor yang berhubungan dengan upaya pencegahan hiv/aids pada warga binaan di panti sosial karya wanita andam dewi sukarami solok tahun 2016. Diploma thesis, universitas andalas. URI:http://scholar.unand.ac.id/id/eprint/12761
Ardani I dan Handayani S. (2017). Stigma terhadap Orang dengan HIV/AIDS (ODHA) sebagai Hambatan Pencarian Pengobatan: Studi Kasus pada Pecandu Narkoba Suntik di Jakarta, Buletin Penelitian Kesehatan, Vol. 45, No. 2, Juni 2017: 81 – 88 Available from: http://www.depkes.go.id/reso urces/download/pusdatin/info datin/Infodatin AIDS.pdf
Ghasemzadeh et al, 2014, Review of HIV Risk Factor in Prison Inmates in Iran, Life Science Journal, Vol 11, hlm 4
Karyadi TH (2017) Keberhasilan Pengobatan Antiretroviral (ARV), Jurnal Penyakit Dalam Indonesia, Vol. 4, No. 1 , 1-3.
Kemenkes RI. 2011. Laporan Situasi perkembangan HIV dan AIDS di Indonesia. Jakarta : Kemenkes RI.
Kementerian Kesehatan RI.Infodatin AIDS [Internet].Jakarta Selatan: RI Kemenkes; 2014. p. 2.
Kementrian Kesehatan RI, (2012), Surveilans Terpadu Biologis dan Perilaku (STBP) 2011, Forum Nasional Jaringan Kebijakan Kesehatan, Jakarta
Pangestika; dkk.(2017). Gambaran faktor personal yang melatarbelakangi tindakan pencegahan penularan HIV/AIDS pada warga binaan dengan HIV positif. Jurnal Kesehatan Masyarakat (e-journal) Volume 5, Nomor 1, Januari 2017 (ISSN: 2356-3346) Available on http://ejournal-sI.undip.ac.id/index.php/jkn
Wahyuni, AS dan Ronoatmojo, S (2017) Hubungan Antara Pengetahuan HIV/AIDS dengan Sikap Penolakan terhadap Orang dengan HIV/AIDS (ODHA) pada Masyarakat Indonesia (Analisis Lanjutan Survei Demografi dan Kesehatan Indonesia 2012), Jurnal Kesehatan Reproduksi, 8(1), 2017: 41-52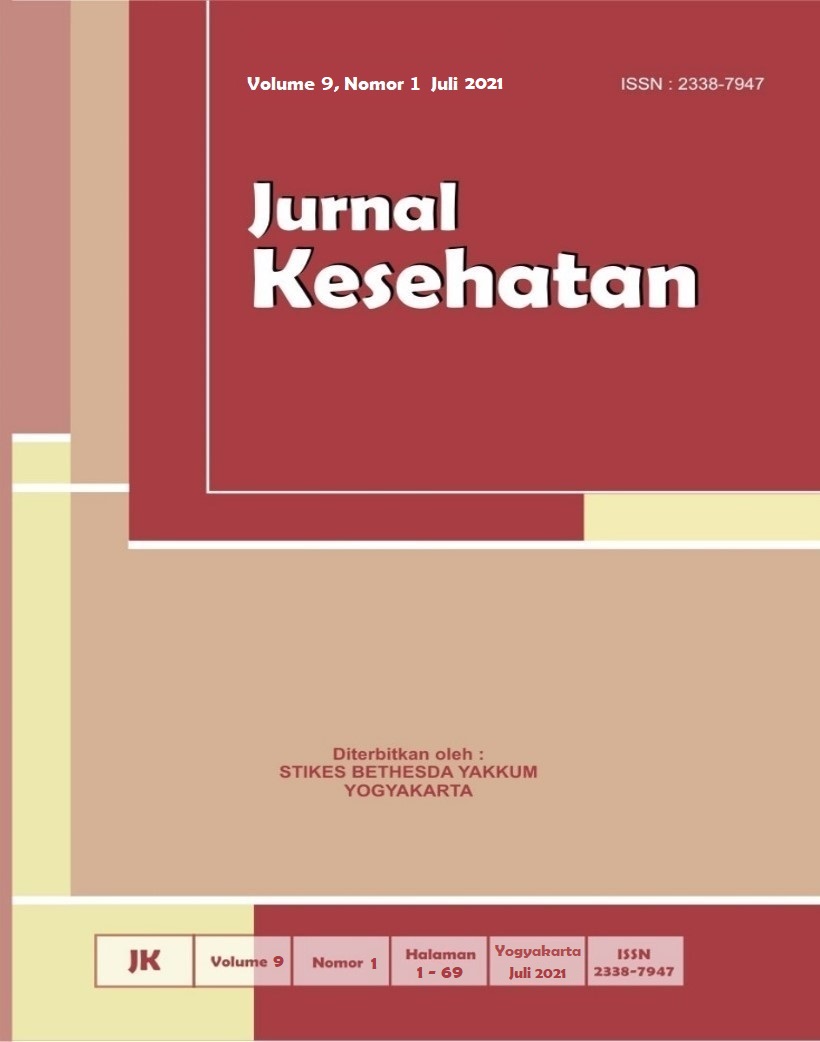 Downloads